America is believed to be increasingly concerned about Israel's burgeoning economic ties with China, prompting some Israelis to question the wisdom of pursuing Chinese trade and investment so enthusiastically if it risks alienating their principal ally.
Washington's fears were underlined last month when Israeli news reports suggested that the US Navy might choose to stop docking in Israel's busiest port and naval base, Haifa. The US is said to be worried that the Chinese, who are set to run a commercial shipping facility in Haifa following a US$2 billion commitment, might use the Port to boost their standing in the Middle East and gather intelligence about US interests, according to the Jerusalem Post.
The Haifa project appears to be one of Beijing's plans to acquire major stakes in a series of ports worldwide, from Myanmar and Pakistan to Djibouti and Kenya, as part of its trillion-dollar Belt & Road Initiative. Those projects have fuelled suspicions that some of the facilities may be used by China's Navy to extend its reach in regions subject to competing interests, such as the Horn of Africa and the Indian Ocean.
Also Read: Why is the US-China confrontation heating up?
Retired US admiral Gary Roughead, a former chief of naval operations, has spoken of US reservations about the Haifa port deal. He pointed out that the Chinese port operators "will be able to monitor closely US ship movements, be aware of maintenance activity and could have access to equipment moving to and from repair sites", Newsweek reported.
The magazine quoted him as saying that such factors would not prevent brief port calls but "would preclude homeporting and other protracted projects and initiatives".
Commander Kyle Raines, a spokesman for the US Sixth Fleet, told The Jerusalem Post that though there were no changes yet to its operations in Israel, he could not speculate on "what might or might not occur in 2021", when the Chinese take control of the commercial port in Haifa for 25 years.
In an apparent effort to allay US concerns, the Israeli government is reportedly reviewing the 2015 deal with the Shanghai International Port Group, which is partly owned by the Chinese state.
The Chinese project seeks to transform the Haifa bay terminal into the largest harbour in Israel. It is one of several Chinese projects in Israel, including a port in Ashdod, a light railway in Tel Aviv and two water desalinisation plants.
At a meeting Sunday with Prime Minister Benjamin Netanyahu in Israel, US National Security Adviser John Bolton reportedly raised US issues about the Chinese infrastructure deals, in particular the Haifa development.
Amid trade tensions between the US and China, Washington is also uneasy about Beijing's growing involvement in Israel's hi-tech sector.
Ilan Berman of the American Foreign Policy Council has suggested that Chinese investment could compromise the integrity of American-Israeli projects in the eyes of the Americans.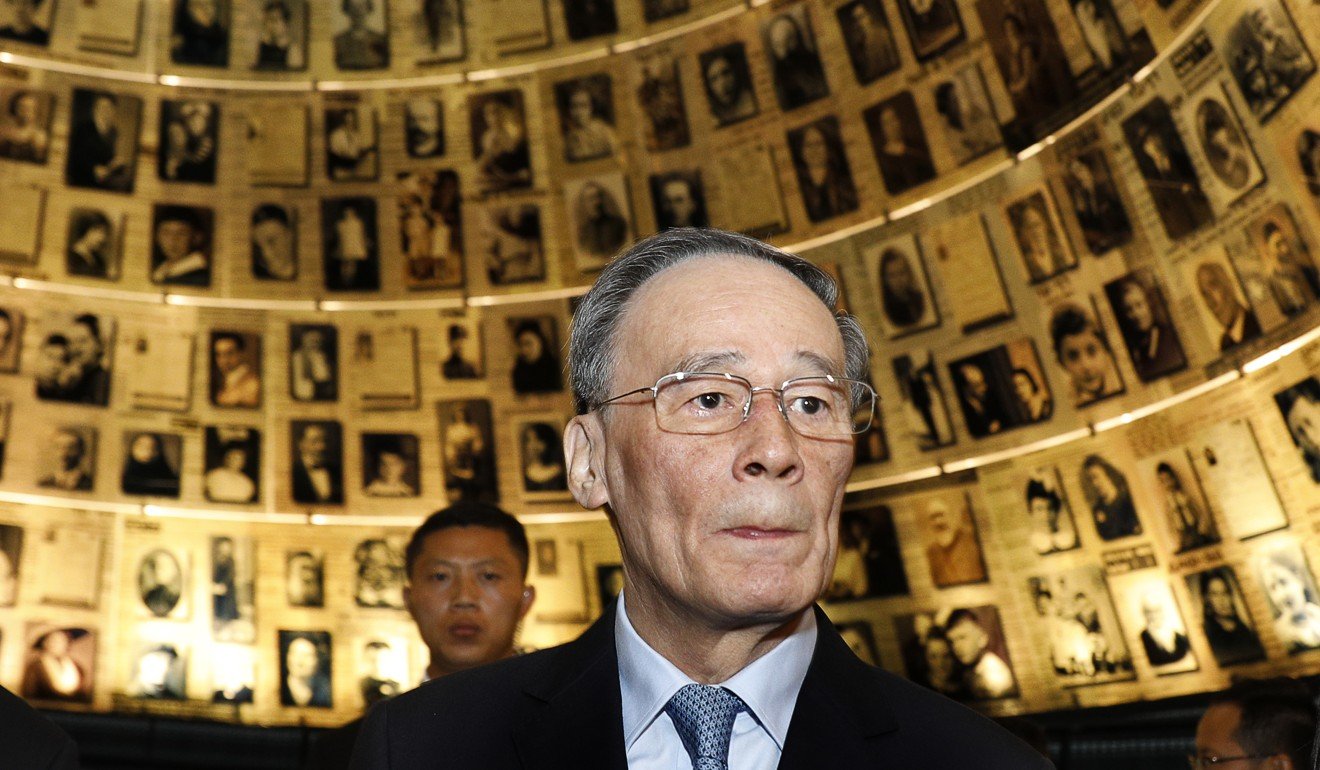 Over the years, China has emerged as Israel's second-largest trading partner, behind the US. Israel's sales of goods and services to China rose more than 60 per cent in the first eight months of 2018, to US$3.5 billion. China is said to account for a third of the investment in Israel's dynamic hi-tech sector.
In October, Chinese Vice-President Wang Qishan attended an innovation summit in Israel, accompanied by businessmen including Alibaba's Jack Ma. (Alibaba owns the South China Morning Post.)
At a time when Israel is the target of an international boycott campaign over its Palestinian policy, Chinese commercial overtures are welcomed and indeed encouraged, with some in Israeli business circles hoping their country might even become part of the belt and road plan.
There are misgivings, though, within Israel's security establishment. Some believe that China's close links with Iran, an implacable enemy of the Jewish state, could undermine Israel's security and defence ties with the US.
In 2000, the US pressured Israel into cancelling the sale of the Phalcon airborne early-warning radar system to China. Five years later, Israel cancelled plans to upgrade Harpy military drones sold to China in the 1990s. Both episodes dealt blows to Sino-Israeli relations.
Israel no longer sells arms to China, but continues to export dual-use technologies, like artificial intelligence products that could be adapted for military purposes. Although special export licences are required for some of the products, there are loopholes that Netanyahu has yet to close, according to The Economist.
Related Story: Is China getting too close to Israel?
Concern about the lack of regulatory oversight of deals with China has prompted speculation about how carefully the Israeli government scrutinised the Haifa port deal before approving it – given that Haifa is home to the country's fleet of submarines, which are believed to be capable of launching nuclear missiles.
But all this may have given impetus to closer scrutiny of foreign investments in Israel. Last month, Haaretz reported that a new bill will give a government committee the powers to change or disallow deals with foreign investors. Supporters of the bill had been proceeding with caution so as not to upset China.
Israel faces a tricky balancing act. It cannot afford to alienate either Washington or Beijing, but their increasingly competing interests in Israel are bound to make the task of keeping both of them on its side challenging, to say the least.